// Meet the Experts for Open Conversations //
ZK/U BerlinSiemensstr. 27, 10551, Berlin, Germany
Während des OPEN PARK HAUS August besteht die Möglichkeit, mit diversen Moabiter Initiativen ins Einzegespräch zu gehen.
Dafür kann am Eingang während der Veranstaltung ein 15-minütiger Slot gebucht werden. Die Initiativen sind dann im Park verteilt zu finden.
///
During OPEN PARK HAUS August, individual conversations can be held with various initiatives in and around Moabit.
Please book a 15 minute slot within the indicated time period on the day. The initiatives will be spread throughout the park.
Pretty Deadly Self Defense (Susie Kahlich, Founder)
"Sustainability Starts In You"
Sat 29.08.2020 // 3 - 4pm
Women and disadvantaged members of communities spend much of their time and energy strategizing how to stay safe and for basic survival. We'd like to show how learning to trust your body empowers you to refocus that energy into building stronger communities, realizing dreams, building a better world.
I'm happy to do a demonstration/free open mini-workshop and show how learning self defense techniques can be joyful and fun!
The Ambeessadors (Steve Rogenstein, Founder)
Educational Pollinators' Garden
Sat 29. Aug // 3 - 4 pm / 4 - 5 pm / 5 - 6 pm
Sun 30. Aug // 3 - 4 pm / 4 - 5 pm / 5 - 6 pm
Pollinators are directly responsible for 1/3 of every bite of food we eat. More importantly, they co-created and sustain the lush biodiversity that blankets our landscapes in velvety greens and vibrant colors. For millions of years they have helped trees and flowers and fruits and vegetables to reproduce, which in turn provide nourishment, medicine, shelter, and more for Earth's creatures big and small.
There are more than 200,000 pollinators on the planet: from bees and butterflies to birds and bats, and countless others. Of these, most people know about Apis mellifera, the European honey bee. But did you know that in Germany, we have more than 565 other bee species? Some of them live right here in this garden.
Welcome to this Educational Pollinators' Garden, a sanctuary where they can feast, build homes, and be admired — and protected — by people like you.
Kollektives Lernen (Marco Clausen, Projektleitung)
Sozial-ökologischer Wandel, Gemeingüter, nachhaltige Stadtentwicklung
Sat., 29.08.2020 // 3 - 4 pm / 4 - 5 pm
Wie können Berliner Freiräume zu einer sozial- und ökologischen Stadt beitragen?
Bürgergarten (Rafek Shatir, Pächter der Gärten)
Sat., 29.08.2020 // 4 - 5 pm
Die Parzellenpächter stehen vor ihrer jeweiligen Parzellen – zu jeder gibt es eine kleine Führung.
Mimi Fermentation (Markus Shimizu, Founder)
Fermentation, small business
Sun., 30.08.2020 // 3 - 4 pm
Founding of a small scale Miso and Soy sauce production. Selling direktly to private customers, gastronomy and retail in Germany and Europe wide.
ZK/U Roof Farm - Circular Urban Food Production (Stefan Koderisch, Initiator)
Circular City; Urban Food Production; Climate Change Adapation Strategies
Sat., 29.08.2020 Aug // 3 - 4 pm / 5 - 6 pm
On the new roof of ZK/U a farm could be implemented. Thus, ZK/U could be transformed into a miniature circular city using its wastewater to produce vegetables for events and its residents. Using all resources and human forces, ZK/U Roof Farm could function as an educational and international showcase project for sustainable urban food production. Furthermore, the project might act as an example for climate change adaptation strategies within the neighborhood.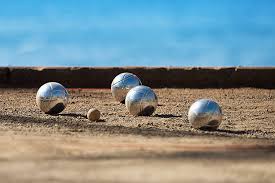 Boule Tournament (André Starkloff, Jury)
Sat., 29.08.2020 // 3 - 4 pm / 4 - 5 pm / 5 - 6 pm / 6 - 7 pm
Come join in for a boule tournament and learn how the game is played!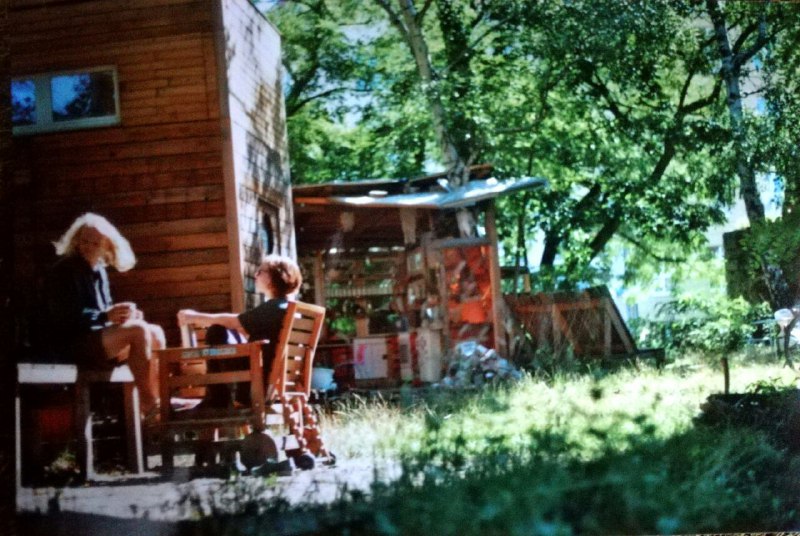 Insel Weissensee (Katharina Hohaus, Pia Grüter, Verena Sauter // Community founders, Makers)
Sat., 29.08.2020 // 3 - 4 pm
Sun., 30.08.2020 // 3 - 4 pm
Our journey started in the end of 2018, as a group of five, who settled in on a roundabout in Berlin Weissensee. We created our own community and infrastructure from scratch. Now we are seven members, and reached a point of where we want to be active outside of our own bubble. As a collective we want to exchange knowledge, skills and ideas. We are happy to share our story, and to get inspired by other people and projects.
Distinct Inside (Pawel Jankiewicz, Michael Hazell // Experts on the Moabit's Poetics)
Urban Moods
Sat., 29.08.2020 // 6 - 7 pm
Sun., 30.08.2020 // 6 - 7 pm
Moabit is also a breeding ground for moods. Moods that carry futural aspects, and which give us a sense of personal presence - of something that demands renewed articulations. This sci-fi sounding of Moabit is a task we undertook, and the zine-series "Distinct Inside" is our instrument to codify our findings.
Jugendmigrationsdienst im Quartier (JMD-iQ) + AG reUNION! (Nadine Kügler, Kooperation und Netzwerkarbeit)
"Supporting project ideas in the Moabit Neighbourhood"
Supporting youths and young adults in their plans and interests. Also, further information on the AG reUNION!, a conglomerate of interested people around Unionsplatz, with the goal of reactivating this public square.
Sat, 29. Aug // 4 - 6 p.m.
Park Research – Everyday life in the park (Nele and Nadja, Researchers)
"Everyday life in the park, displacement and appropriation, participatory action research"
In the course of a year, Nele and Nadia observed the daily life in the park as part of their Master thesis. During that time, they came into contact with various actors of the park, and learned about their different perspectives on public space, space appropriation, usage of the park and what's happening in the city.
Sat 29. Aug // 4 - 6 p.m.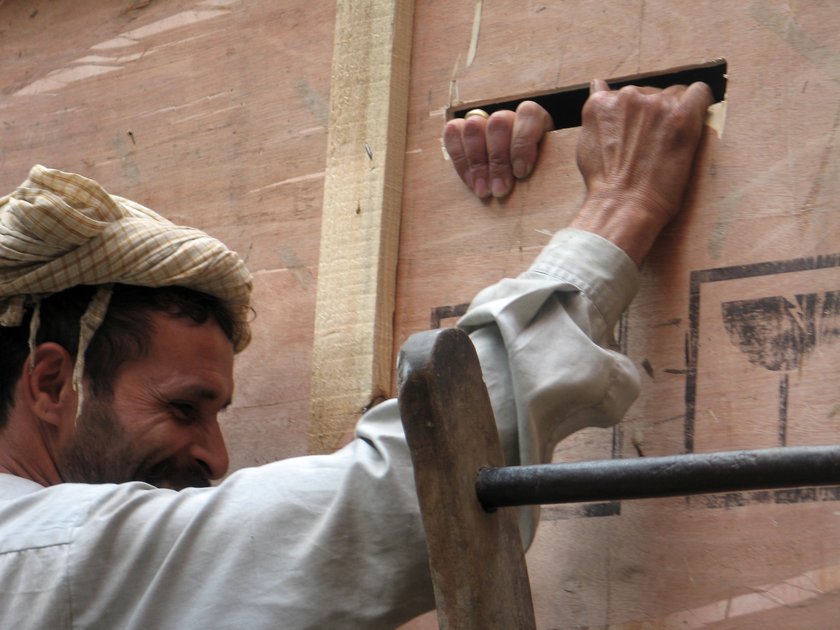 ZK/U Berlin (Philip Horst, Co-Director)
Hosting
Sat., 29.08.2020 // 4 - 5 pm
There are many access points to the ZK/U. Which ones are missing and how can the existent ones be simplified?
ZK/U Residency (Estelle Pandao Lassus, Residency Coordinator)
Sun., 30.08.2020 // 4 - 5 pm
ZK/U residency is a multidisciplinary residency welcoming artists, researchers, activists, urban and cultural practitioners from all over the world. If you would like to know more about our residency and want to exchange about residency community, structure and programming, sign up for a chat with Estelle.
Sat., 29.08.2020 // 6 - 7 pm
Since its beggining, ZK/U Berlin has been a place to learn about/exchange/criticaly observe the 'city'. After years of doing diverse projects, ZK/U will soon launch its own educational department. Use the chance to brain-storm with us about possible pedagogical formats, unusual learning methods and imaginary reseach topics.
Aiming at a world where many worlds fit
"Aiming at a world where many worlds fit" is a projec of ZK/U Berlin, which addresses structural racism and other forms of discrimination. In which cultural spaces and institutions do you feel welcome, in which do you not? What can ZK/U Berlin do to approach a more diverse audience? More info to the project: https://www.zku-berlin.org/timeline/aiming-at-a-world-where-many-worlds-fit/
Art Institution and Sustainable Community
After 3 years of working for Guetermarkt in ZK/U, I'm thinking of "How an art institution has effect on building a community and its sustainability". I'd love to share my experience of working on this!
Sun., 30.08.2020 // 3pm-4pm