Day for Urban Development meets ZK/U Berlin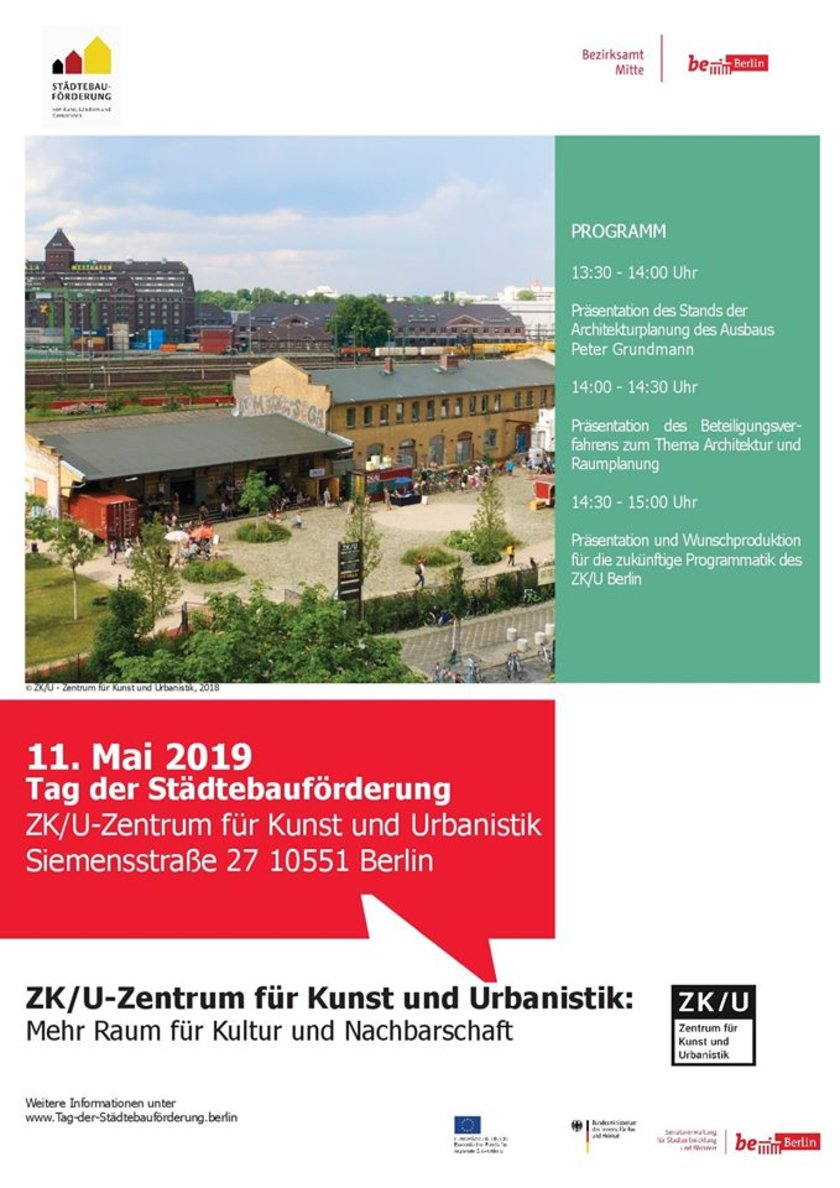 On the occasion of the Day for Urban Development, the expansion plans for the ZK/U - Center for Art and Urbanistics Berlin will be presented and discussed. ZK/U's event spaces are to undergo energetic renovation and will be expanded to meet the growing demand for space for art and urban studies. During an initial participatory meeting in November 2018, the aims and implications of the architectural design by Peter Grundmann were discussed with residents, neighbours and current and future users of the building.
In June 2019, ZK/U's future focal points will be formulated and expanded together with cultural, institutional and civil society representatives from the city and ZK/U's immediate surroundings.
The event on the Day for Urban Development informs visitors about current plans, and offers them the opportunity to actively engage in the participation process and propose their suggestions and critique.
13.30 - 14.00
Presentation of the current architectural plans for ZK/U 2.0 by Peter Grundmann
14.00 - 14.30
Presentation of the first participatory meeting on architecture and spatial planning
14.30 - 15.00
Presentation and formulation of aims and requests for ZK/U's future programme and policies